---
Semi-Matte Alligator - Lie-de-vin
Watch Strap Length L-80 / 115 MM
An interchangeable watch strap allows you to build a unique look depending on the style, mood and personal preference. Options are simply endless. Contact us to book a made-to-order appointment.
Manufacture Jean Rousseau Paris has the best possible tannery of this type in the world. Their primary business is handcrafted luxury watch straps. An extensive range of Alligator leather colours are tanned in-house and made to fit your precious timepiece. It has taken 15 years of invested work, taking great care in emphasising research and development in alligator tanning leather techniques, to deal with problems specific to watch straps — sweat, allergens, and such.
How to measure your watch strap?
MEASURE THE WIDTH OF YOUR STRAP
The width always refers to 2 numbers given in mm.
1 – Width of the strap at the case, in-between the lugs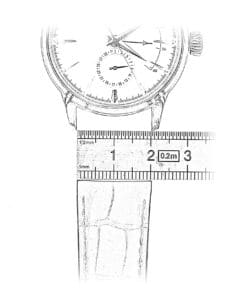 This is where the strap is fixed to the watchcase.
2 – Width of the strap at the buckle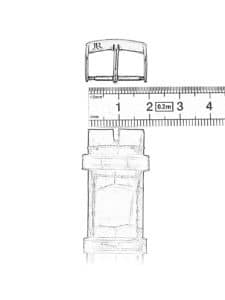 There is usually a difference of 2mm between these 2 measurements.
For example: 14mm (at the case) / 12mm (at the buckle)
MEASURE THE LENGTH OF YOUR STRAP
The length always refers to 2 numbers given in mm.
1 – The shorter part of the strap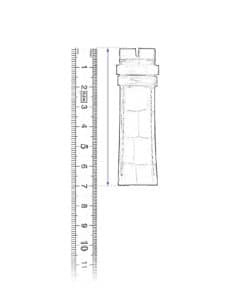 The part that carries the buckle
2 – The longer part of the strap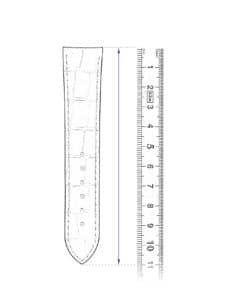 For example: Size L strap: 85/155mm = 85mm for the shorter part and 115mm for the longer part
(101450)
| | |
| --- | --- |
| SKU | 101450 |
| Brand | Jean Rousseau Paris |
Calculate Shipping
---
Standard shipping
- $0.00
Delivery Australia Wide
---
Others also bought
---
More from this category